Name:
Red
Alliance:
UNSCDF
Species:
UNSCDF: Human
Personality:
hates the people above him that are think they are better. Started training young and a very skilled soldier, Red has been hired as a assassin, driver, and as a body guard. He always does his job like it is his last. Red has a very short temper so he usually stays to himself whenever he can.
Appearence:
Weapons:
Primary: Normal Halo shotgun; Secondary S.D.T.R. (sniper dream team rifle); Grenades: sticks x3, hedgehogs x3, frags x3
Rank:
tank commander
Squad:
na
Squad position:
na
Team:
na
Team posistion:
na
Current Base:
crows nest... i guess lol? (matt wants me to

)
Special Abilities:
great driver, great shooter
Bio:
Red grew up a trouble maker, he had no family around and was living on the streets. At the age 15 he got stealing food and he had an option to join the UNSCDF or be sent to a juvenile correctional facility for a few years. Not wanting to be locked up and feeling that no-one likes him he decided to join the UNSCDF to fight for all the other kids like him. While being at the bottom of the chain everyone hated him and made his life more than a living hell (thus why he hates most people above him).
Rp sample:
while listening to his 3rd ipod touch (yes his 3rd.. the other ones had a bad ending) Red studied the enemies very closely through his scope 600 meters away. As the terrorists packed up the drugs to go make a deal worth several million dollars red swiftly hopped into his hog and stealthily pursued the dealers for hundreds of miles. once arriving to the deal Red camped out onto a nearby building and watched the whole thing. finally when the dealers were packing up to Red pulled the trigger rapidly and precisely on his SDTR eliminating all terrorists, but making sure the money and drugs were still usable.
P.S. if u need more info on something just tell me, someone was rushing me the whole time. not gonna mention any names *cough*matt a.k.a. demetri*cough*
WEAPON CREATION:
Name:
S.D.T.R (Snipers Dream Team Rifle
Type:
gun
Rank:
lethal-moderate, which ever it fits into from word count
Fires:
tank shells
Description:
Looks just like a normal sniper rifle but packs more of a punch.. a long range weapon that shoots scorpion tank shells. made for snipers to be able to take out groups of enemies, our in some cases vehicles. with a 15 ft radius of blast, traveling at speeds of normal sniper rifle shells, this is one deadly sniper rifle. Specs: clips of 3 shells, very few exist due to the face that the goverment did not want them going around. also, very dangerous in close combat.
Origin:
Some very smart guy decided to mod a normal sniper rifle to shoot scorpion tank shells for elite snipers
GRENADE CREATION:
Name:
The Hedgehog grenade
Appearance:
a black ball with black spikes sticking about 2 inches out. around the base of the spikes are yellow rings
Rank:
moderate
Description:
The Hedgehog grenade is thrown out like a normal grenade and when reaches destination it hovers a few feet above the air and shoots out spikes like a hedgehog spikes up in a bad situation
Origin:
discovered from an alien race during an intense war
(unimportant)
GRENADE CREATION:
Name:
Food Grenade
Appearance:
small square with pictures of food on the sides
Rank:
low, but can b used very strategically
Description:
upon using, the food grenade explodes harmlessly into what type it is (designed with different food). Ment for soldiers to use when stranded and need food. But soon became used in war, soldiers would throw to a group of covenant and the hungry aliens will start to fight over the food, and while they possible kill there own comrades, they are distracted so the spartans can kill.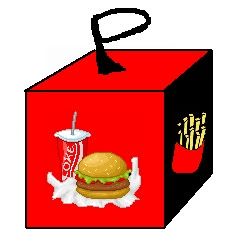 Origin:
this was created in scientific lab to replace MRE's